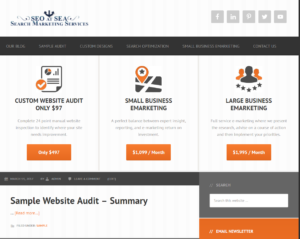 Getting Started
Thank you again for ordering your interactive website audit and consultation package. Please use the navigation menu at the upper right to select the section of your report you wish to review, then click More Details.
Website Audit Summary - YourWebsite.com
Your Audit Was Completed By:
_auditor name_@_email.com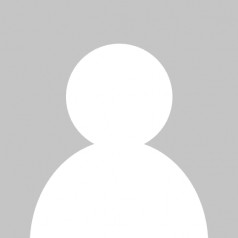 This is a sample author biography meant to give you a personal introduction and insight into who took lead on your audit and how best to contact them. We believe that you should have full access to discuss your audit at anytime and providing access to your auditor is our way of providing excellent customer service.
If You Have Questions:
If you have questions or concerns, you can contact your auditor directly and get assistance. We have a 72 hour turn-around time on audit updates, but are usually able to respond within a few hours.  Please do not hesitate to contact your auditor using the icons above.
Audit Introduction:
Dear _____, thank you for ordering the most comprehensive and interactive website audit available.  We've put a lot of time and effort into your audit and hope you find it insightful and useful.  Your audit is sectioned into eleven separate pages with a specific focus for each page. Simply click on an icon in the icon menu above to drill down into a specific category. Each report category will walk you through the specific details of your web audit, detailing our findings, recommendations, suggested reading, and tips on how to fix the problems, if any, that we found.
You can also request our team fix any particular issue for you. Should you wish to "do it yourself" but need step-by-step instructions, you can unlock additional tutorials for a small monthly fee.
After Issues Are Resolved
Premium Services - Unlimited Consultations!
Your Audit Quicklinks
Audit Summary – Website Accessibility – Website Indexation – Domain Level Analysis – On-Page Ranking Factors – External Trust – Competitive Analysis – Social Media Presence – Website Usability Testing – Keyword Reach Findings – Page Speed Insights